Google Pixel 8 Pro hands-on reveals built-in infrared thermometer
You know what no one's been missing from Google's recent smartphone lineup? Gimmicks. But not just any gimmicks – Google-style gimmicks, ones which are here today and gone the next year. Remember the Soli radar? Exactly.
So, with that in mind, it will definitely please you to hear that the upcoming Pixel 8 Pro is now said to feature an infrared thermometer on the back, housed right under the circular LED Flash inside the camera hump.
The thermometer will, unsurprisingly, be able to measure your body temperature. The sensor is apparently similar to what most contactless thermometers use (that should drum up great memories from the pandemic!). To use the Pixel 8 Pro's thermometer sensor, you need to bring it as close as possible to your forehead, without letting it touch your skin. Then you simply tap the start button and move the phone towards your temple within five seconds. The phone vibrates when the temperature measurement is complete.
How easy to use is this when considering the fact that the screen is on the other side of the phone – you know, the one not facing you in this scenario? We can't tell you right now, because there was a video demonstrating how the feature works, only it was uploaded to YouTube, which turned out not to have been the greatest idea in history, since that platform is owned by Google and the video has been removed for violating YouTube's Terms of Service.
It doesn't sound like an amazing user experience for sure, but hey, when the next pandemic hits you'll be prepared to scan everyone around you with no extra hardware required aside from your Pixel 8 Pro, so there's that.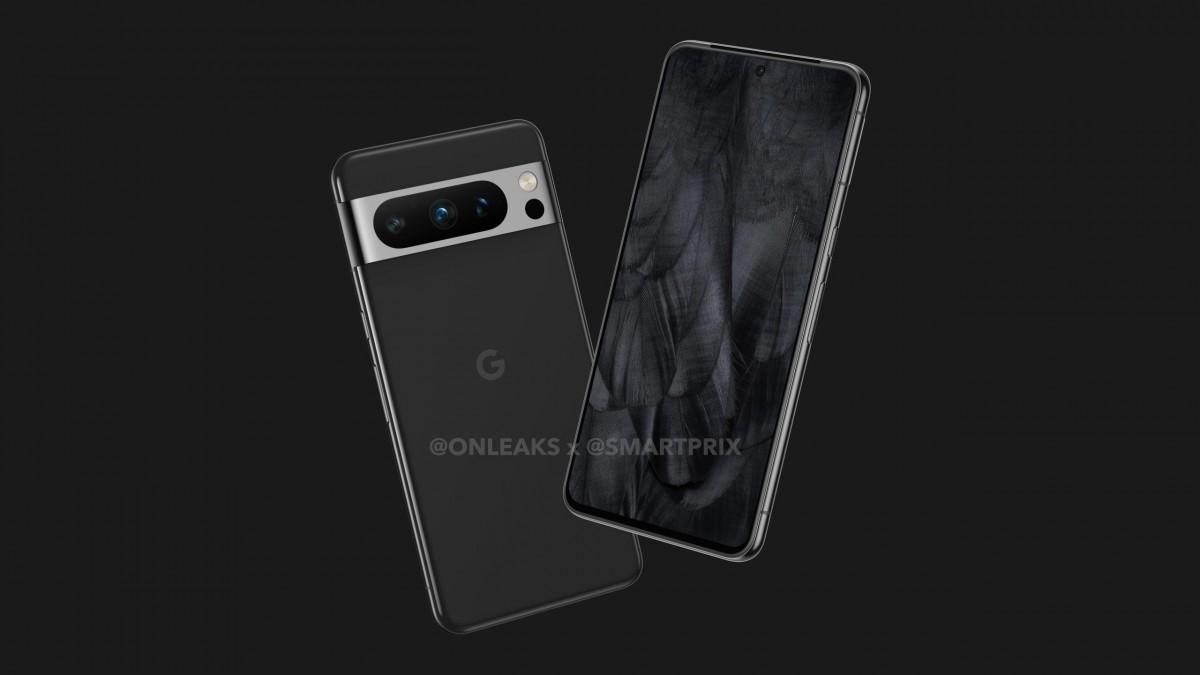 Google Pixel 8 Pro leaked renders (Source)
This earth-shattering new feature will only be available on the Pro model, by the way, so don't think about skimping on cash and going for the vanilla Pixel 8.
The Pixel 8 Pro is expected to be unveiled alongside the Pixel 8 in October, and they're both rumored to be powered by Google's own Tensor G3 SoC. The Pixel 8 Pro's screen is reportedly going to be smaller than the Pixel 7 Pro's, at 6.52″, and it is said to use Samsung's biggest ISOCELL GN2 sensor for its main camera.
Source